Organizing Email Chaos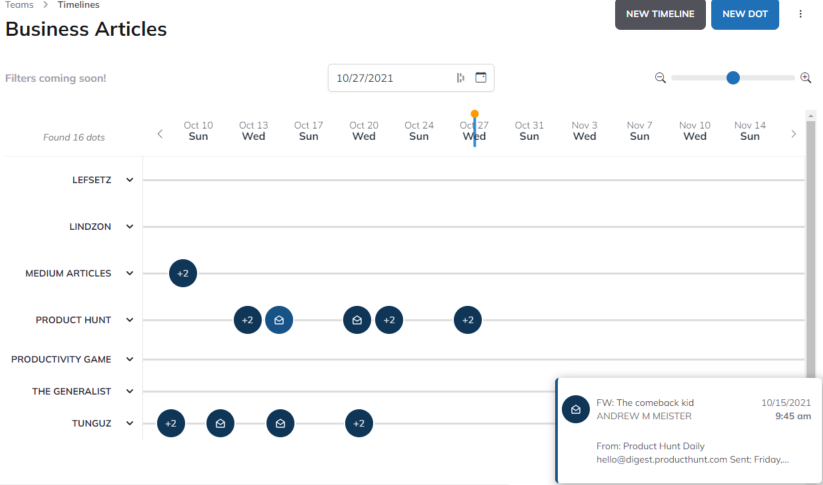 As someone working in technology I am frequently asked "How can I get out from under all these emails?". My reply is simply "Delete them". It's only when people realize that I am not joking that they run off to find some other solution or just decide to continue living in email agony.
Recently, I noticed my friend Andrew had come up with this cool way of organizing email in DoTadda. He creates a timeline view for each of the email publications that he likes then signs up for the newsletters with his DoTadda email address. Brilliant! All of the newsletters come into DoTadda instead of his inbox and plop right onto the timeline view with full previews of the email when you hover or click into them.
My new recommendation to people with email chaos is to sign up for a DoTadda account and try this method out. Then unsubscribe their normal inbox from all the newsletters so that the inbox can stay focused on business, not the news. When they want to check out the newsletters they can see the full history organized by topic in a way that really makes sense. Way to go Andrew!